Awakening, Healing & Restoration
A supeernatural time of transformation is his presence
The LionHeart Nations Arise Conference is a time of awakening, healing and restoration.
The LionHeart Nations Arise Conference is a time of supernatural awakening, healing and restoration. It is an opportunity for people from all walks of life to come together and experience the power of Jesus Christ and the Holy Spirit. The conference is a safe place for people to share their stories and to receive prayer and encouragement from others. It is also a time to learn about the love and forgiveness of God, and to gain strength and hope for the future. Whether you are looking for personal healing or wanting to be part of something bigger, the LionHeart Nations Arise Conference is a place where you can find what you need. Come join us and experience all that God has in store for you!
God is good. All the time. Even when we make mistakes, God is there for us. He is a God of second chances and His love never fails. If you are feeling lost right now, know that God loves you. He has a mighty plan for your life and He wants to help you get back on track. Spend some time in prayer and ask God to reveal Himself to you. Be patient and learn to hear His voice. As you open up your heart to God, you will find forgiveness, hope, love, and peace. Allow God to be the Father figure in your life that you have always needed. Come to know the power of His redeeming love.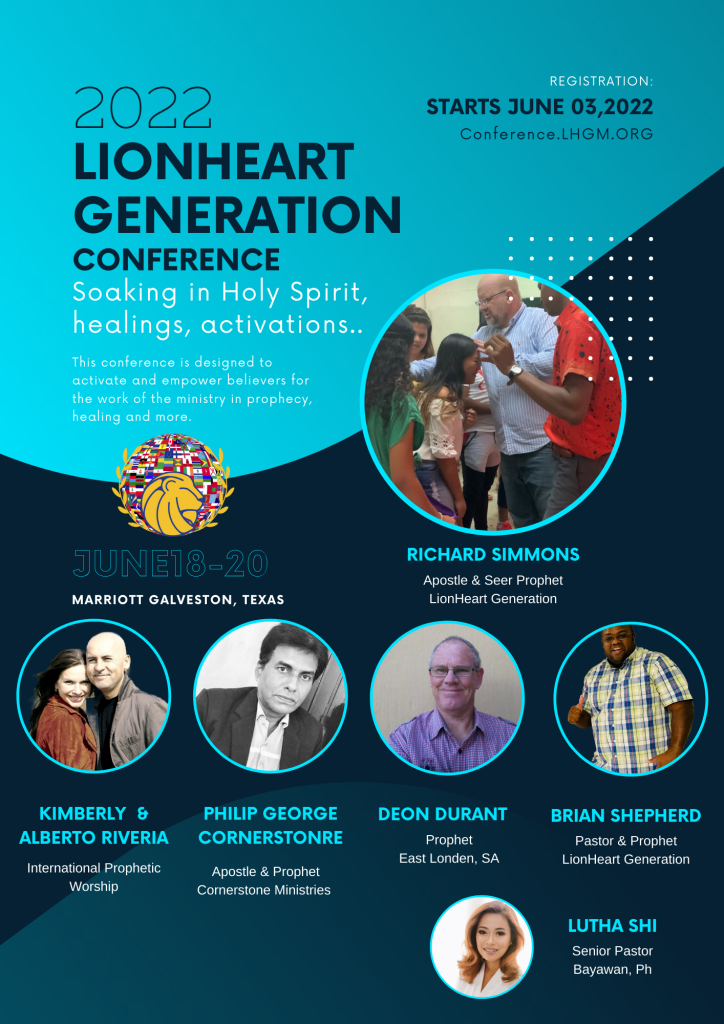 You're invited to the Nations Arise conference!
This is going to be a powerful time in the presence of the Lord. Come expecting to receive a healing, prophetic word from the Holy Spirit, and so much more. We believe that you will be anointed and blessed beyond measure.