Initial Invitation of Apostle Richard Simmons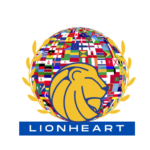 Please complete this form and provide as much information as feasible.
This will assist us in the decision process.

NOTE: Please be informed that this serves as an invitation-only, NOT a confirmation of appearance; it will merely help us make the best decision possible while doing all we can to match your inquired dates. Please answer the following questions and submit this form.

We look forth to correlating with you and have great confidence and trust that LionHeart Generation Ministries will richly bless you.